7 Best OCR Software for Macs Free Online
I've come across a document file and want to edit it. But the file is a scanned document, is in an image format, or is restricted for editing. What am I going to do?
There are many OCR software for macs available that can help you OCR on Mac. If you're looking for one, this article lists the 7 best ocr software for macs which has been proved, based on multi-dimensional research, to be the best in the year 2022.
1. PDNob Image Translator
PDNob Image Translator is a versatile Mac OCR that can convert image & screenshot to text. Besides, its built-in translation tool can directly translate the text into any languages.
Open the PDF file from your device. Then, press Command + 1 to run the screenshot function.

Hold down the left mouse button and drag the mouse to select the text you want to capture, then release it.

A popup box with editable text will appear. You can edit, copy or translate the text as your need.
You can also convert image that you already have to text. Click here to learn more.
Best OCR Software for Macs Free Online
2. ABBYY FineReader Pro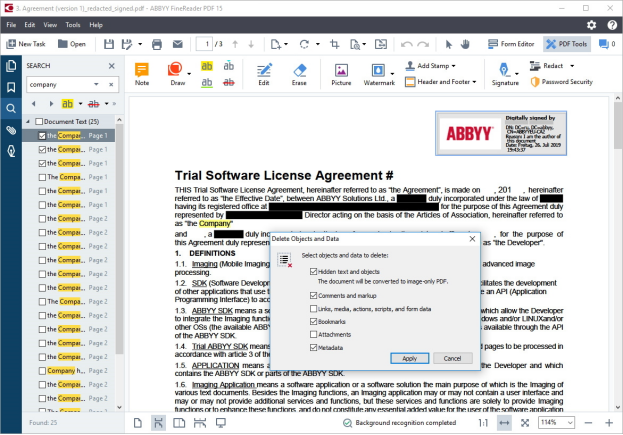 ABBYY FineReader Pro is an offline PDF software tool that gives users a set of tools to organize, view, create, secure, convert, and edit text with the help of a professional OCR engine. With this Mac OCR, you can easily edit both digital and scanned PDF files; correct whole sentences and the entire layout using its AI-based OCR technology designed to simplify daily work.
Advance
You are guaranteed high-quality output results without the need for any steep learning curve.
Available in both Mac and Windows.
Batch OCR for Macintosh.
FineReader Pro allows you to automate tasks, merge, and split PDF files.
Disadvance
Cost may not be friendly for small businesses. It has no free version.
No translation service.
3. Adobe Acrobat

Adobe Acrobat is a Macintosh OCR that helps with all the tasks related to PDFs: create, edit, convert, share, view, sign, encrypt, search, copy text from, markup, and export various file formats. It is a free OCR software available for Mac. Adobe Acrobat allows you to convert and edit PDF files, as well as view and read them on your device.
Advance
Capable of batch OCR for Macs.
OCR or PDF and image.
Supports multiple languages.
Disadvance
Unstable OCR accuracy: accuracy depends on the quality of the PDF used.
Not easy to use.
4. Foxit PhantomPDF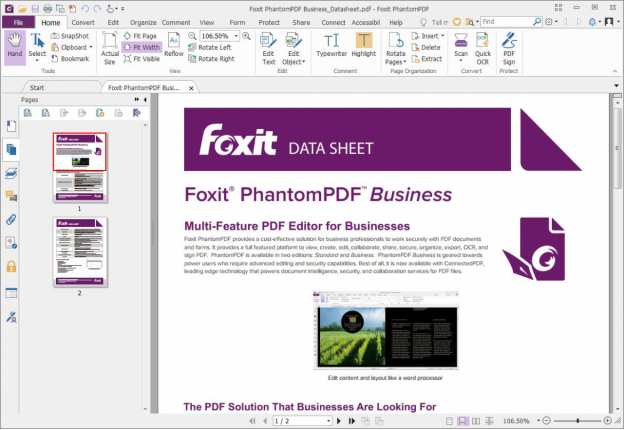 Foxit PhantomPDF is a free and easy-to-use OCR software for Macs. It includes powerful features in its user-friendly interface to edit scanned, multi-page PDF, and OCR document files. It allows users to edit scanned PDF documents, convert PDF to text and image formats, and read and search the contents of the converted file.
Advance
Clean, intuitive interface.
Batch conversion of multiple files to text formats.
Good text editing tools.
Retains the original format.
Disadvance
Quite expensive.
Poor OCR performance on image-heavy documents.
Support PDF only.
5. Able2Extract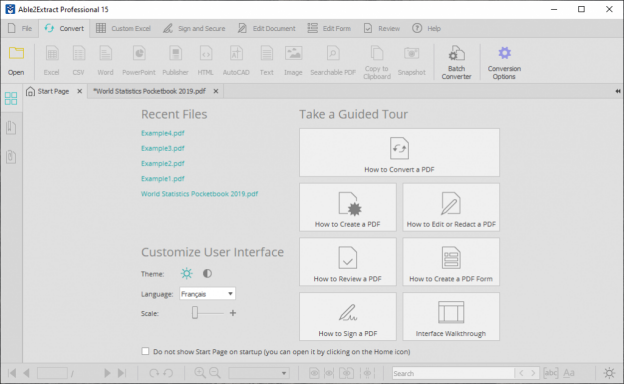 Able2Extract is a secure, feature-rich alternative to Adobe Acrobat that also doubles up as a PDF OCR software for Mac OS. It can perform OCR conversion of PDF files in a single step and recognize the text from scanned paper documents, digital images, and images on a web page.
Advance
Support batch OCR.
Can extract scanned PDF tables into Excel sheet.
Improved multiple language support.
Cost-effective.
Disadvance
Takes time to learn how to navigate its user interface.
No formatting is retained, only text.
OCR slows down when in PDF files with images.
Unstable OCR accuracy.
6. Google Docs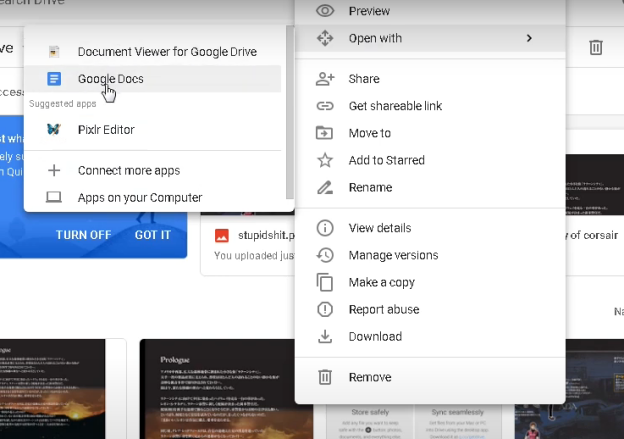 Google Docs is a free cloud-based program that provides tools for creating and editing documents, spreadsheets, and presentations online. You can access it through Google Drive or Gmail. Google Docs offers a free online OCR feature to extract text from the image in addition to the facility of converting scanned PDF files directly into editable formats.
Advance
Supports PDF, Word, ODT, .rtf, .txt, HTML, ePub
Supports both PDF and images.
It offers free OCR service; all you need is a Google account.
Disadvance
Unstable OCR accuracy.
Require several steps to finish the OCR.
7. OneNote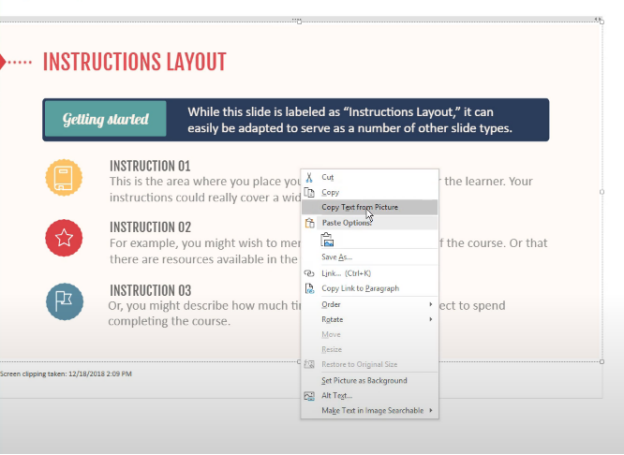 Microsoft's OneNote is a program that allows you to take notes and synchronize them across all your desktop, mobile devices, and SkyDrive account. OneNote embeds OCR scanning of PDF files allowing users to edit, annotate, and copy text from PDF files and images in supported formats and paste it directly into OneNote.
Advance
Supports both images and PDF files.
Easy to use.
Offers free OCR scanning.
It is supported in all OS systems.
Disadvance
OCR may fail and isn't accurate.
No batch OCR for Macs.
No formatting is retained.
What is the best OCR software for Mac out there?
When you want to do OCR on a document, you will be confused and overwhelmed by the choices out there. What is the best free OCR software for Mac? Which is the best OCR software?
Here's why you should try PDNob Image Translator:
Everyone wants things done as fast as possible. This software tool is fast and easy to use.
It is compatible with almost all image formats so that you don't need to feel limited in any way.
As the name suggests, it supports 100+ languages and provides accurate translation.
Besides, the OCR software tool is fully customizable; you can set a custom keyboard shortcut suitable for you to perform OCR at any time.
Conclusion
No free OCR scanning tool is accurate enough and free of errors. Likewise, most paid OCR software for Macs fails to deliver professional results. PDNob Image Translator is the right software tool: It's powerful, easy to use, and reliable. In addition, it is affordable so you can get it without the worry of busting your budget while still getting professional results.
PDNob Image Translator
Screenshot to Text Converter allows you to take up to 100 screenshots at a time and convert screenshot to text instantly.